Have you seen your phone display an extended network phrase? You might be wondering what it means. There's nothing to worry about or to panic about. Your mobile phone is working fine and there's no problem at all. An extended network simply means that you are in a location that isn't covered by your original network provider. But you can still get signals and you can receive calls and texts.
An extended network is a technique commonly used by cellular providers to allow continuous service whenever their customers are in a location that isn't covered by the cell towers of the company. By the time the customer goes outside the network coverage of the service provider, their smartphone will switch automatically to another company that their original provider had a deal with. The entire process might look complicated but in reality, the process is totally seamless. There are also no extra charges in most cases but the data speed is much slower in extended networks.
What Does Extended Network LTE Mean?
Extended Network LTE is a term usually used to describe an extended network feature of the ones which was mentioned above. It can be seen on the official website of the network provider and also appears on iPhone and Android smart devices. This appears on smartphones instead of the carrier's name when the service is activated. Some of the terms used to describe an extended network process are;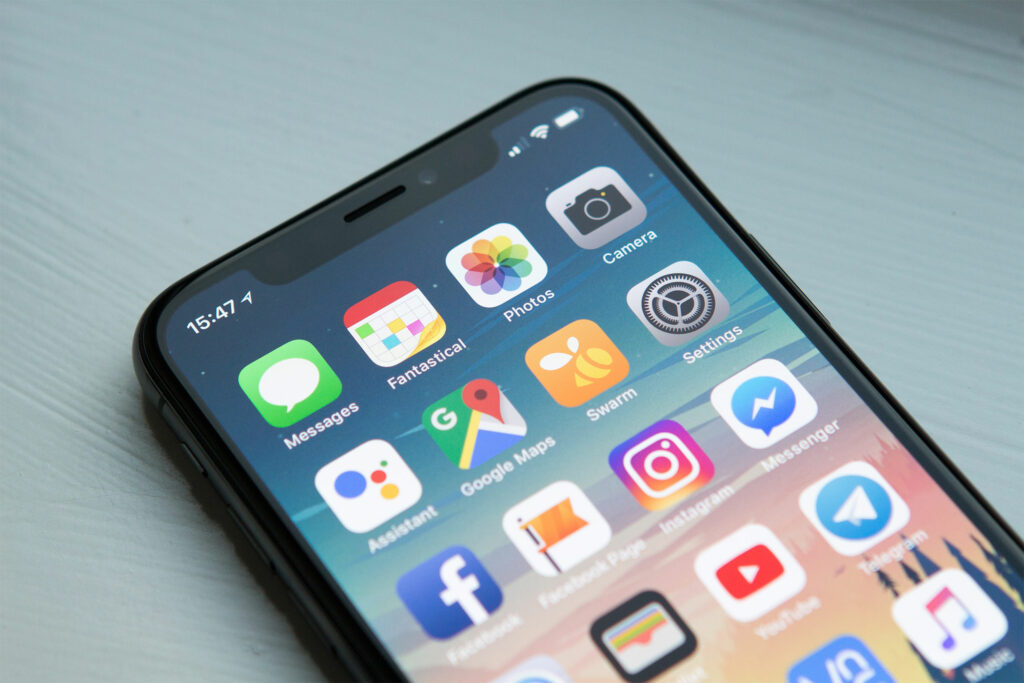 Extended
Extended Coverage
Extended network
Extended LTE
Extended network LTE
Extended LTE
Off-network data
Off-net coverage
Roam domestically
Domestic Roaming
If you just stick to one service provider, most likely, you won't get too confused with these phrases. Because when you transfer from one network provider to another, it is common to see different words because they are mostly using different words to describe their services.
What is the difference between roaming and an extended network?
You might get yourself confused with the concept of the extended network and roaming services. These two services actually act differently. Knowing how it works and its coverage will let you determine whenever these words appear on your phone.
An extended network can be seen on your phone if the two carriers have a deal. However, with a roaming network, you are tied to a network that has no agreement with the original carrier that you have. 
As for their differences, it boils down to the use of wireless connections. When using extended networks, the wireless connections in your phone will most likely get affected. You will experience bandwidth loss since you aren't connected to your service provider's main source of connection. Additional traffic is also being used in extended networks. Its main advantage is that the user can get signals even though they are in an out-of-coverage area and it's all free of charge.
This may not be the case with roaming networks. This type of service is not for free, thus, it gives you better and faster connections. For example, you use Verizon in Mexico. But since there is no Verizon in Mexico and it doesn't have a cell tower in that country, you will have to pay roaming services to still use your home network. There will be a third-party carrier and it will pass the usage charge into your Verizon account. Knowing all these things will help you cut down some of your expenses.
How can I disable an extended network?
There's actually no way you can disable this automatic feature of your network provider. Anyway, this won't interfere with your day-to-day activities but instead, it provides you with a stable network when you are in a hard-to-reach coverage area. It automatically turns on when the default cellular provider isn't available. You also don't have the capacity to switch it back to your original provider. When you turn your cellular settings off, you will have no service at all.
However, if you see that your phone still has an extended network for some time even though you already went back to a location where your original network provider has a signal, this may need a potential reconnection. To resolve this issue, you have to turn on your Airplane mode for a few minutes and turn it off again. Your phone will then scan the best cellular network available in your area.