For a couple of reasons, you might want to send a mobile phone through a courier. If you do so, there are a couple of things to remember. One important thing about mobile phones is that they are delicate and must be handled with care. If you are planning to send it through a courier, it is important to indicate that the item is a mobile phone and must be handled very carefully. Throughout the process of shipment, it is very important to keep the safety of mobile phones. After all, you wouldn't like it if your expensive phone gets damaged or smashed. The best thing you can do to avoid such circumstances is to make sure that the packaging completely protects your phone.
When you ship a cellphone, ensure that you place it in thick cardboard that fits perfectly on the phone. If the courier provides a bigger box and there's extra room, you need to make sure that the phone does not rumble inside. When a cellphone rumbles inside, it might get broken as it gets transported from one vehicle to another. It will also cost more shipment free if the box is too big. Choose a box that's 2'x4'x8' as it is the ideal box for a cellphone. To add more protection, the cellphone must be wrapped in three different layers of bubble wrap and the phone's charger must also be wrapped separately. Around the bubble wrap, you must also put a layer of paper cardboard pieces, and other things that can fill the gap around the box so it won't move while in transit. Securing your phone properly provides fewer chances of damage.
Also, cell phones are made of lithium batteries and you need to be careful with the handling. Do not try to remove these batteries when shopping. Instead, make sure that the battery terminals are properly kept and not exposed. Secure the back area, where you can find the batteries. It is also very important to turn off the phone before shipment and reset it to factory standards. This step is important as your phone's battery might cause hazardous situations during shipment. Additionally, lithium batteries are highly flammable. They can overheat when exposed to high temperatures.
How Much Does It Cost To Ship a Phone Through a Courier?
Depending on the courier, the cost of shipment varies from one item to another. There are also couriers that base their prices on the box that you have chosen. Ensure that you know the pricing of the shipment and compare the prices of different couriers.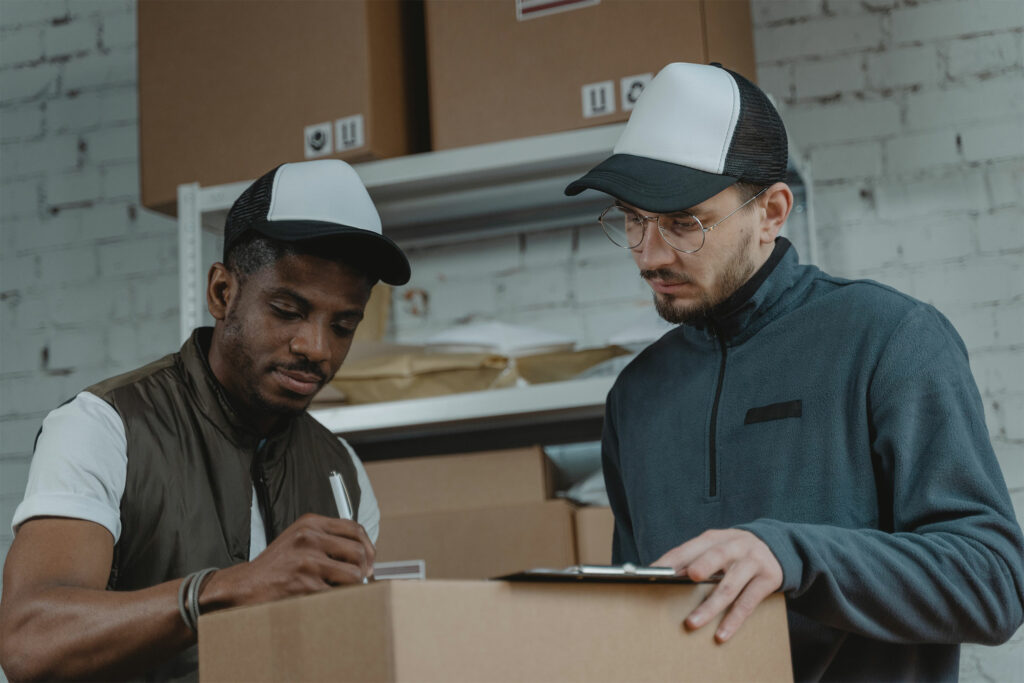 How To Ship Cell Phone By FedEx As the Courier?
If you choose to send your cell phone through FedEx, they are also known as one of the best courier services. They have a comprehensive tracking service where you can check the status of your package and their deliveries are quite commendable. Here are the things that you need to prepare when shipping a cell phone through FedEx.
Make sure that the phone will be shipped as intended.
Pick a customs broker and know their terms of sale.
Gather all the important information.
Know the required customs document.
Make an international shipping label.
Complete the necessary customs documents.
Securely package the item.
Bring the package to FedEx or you can appoint someone from their end to pick up your package from your home.
How To Ship Through UPS as Courier?
UPS is another courier company offering top-notch services to its customers. It is also one of the best services to handle your cell phones if you are planning to ship them to other places.
There are several things that you need to do when shipping mobile phones internationally.
Secure your package. Seal them with nylon tape or plastic. Wrap the phone properly and use cushioning materials. Identify the dimension of the box to be used for shipment.
Create a Shipping Label. You can do this online. Pay thru PayPal, card, or at any UPS location.
Bring your package to the UPS. You can schedule a pickup or drop it to the nearest UPS location. Don't forget to bring your ID.