The advancement of technology nowadays has become advantageous in so many ways. Smartphones and smartwatches are made to keep you connected to the online world no matter where you go. With these devices, you get to enjoy safer, easier, and more enjoyable lives. These advantages can also be applied to Wi-Fi-enabled devices. Back in the day, internet connections can only be acquired through wired LAN routers, to allow computers and laptops to have an access to the Internet.
However, with the introduction of Wi-Fi and mobile data, it is now more convenient to connect to the Internet through the use of smartphones and tablets. Wi-Fi connection has become an essential part of your lives because of these reasons;
Wi-Fi hot spots allow every smartphone user to stay connected for hours. Therefore, it comes in handy during emergencies.
Through Wi-Fi connection, users are able to use several instruments that are deemed useful in so many ways. Some of this software are home surveillance, electronic devices, tracking and controlling devices and so much more.
As for users who love to check the Internet every now and then, they can easily gain access anywhere they are and stay connected to the online world thanks to a Wi-Fi connection.
Because Wi-Fi is wireless, it is easily accessed even in areas that are difficult to reach with wires and cables.
Wi-Fi connection can also be used to watch live footage from CCTV installed in houses, offices, and establishments.
What are the reasons why my Wi-Fi turns off automatically?
The most common use of Wi-Fi is for mobile phones. You can easily connect to the Internet once you are connected to the Wi-Fi. However, there are instances in which a Wi-Fi connection suddenly turns off.
One of the reasons for this is the added feature on smartphones nowadays in which a Wi-Fi connection or data connection is automatically turned off if it isn't being used. As you all know, Wi-Fi and data connections consume a lot of your battery when you left it on. Some smartphones nowadays have this special feature that automatically turns off a Wi-Fi connection when it is not being used to save battery.
If you have recently installed a connection optimizer, this can be the reason why your Wi-Fi connection keeps on getting disabled on its own. Additionally, if you are on a battery-saving mode, your Wi-Fi might get disabled automatically to save battery and allow your phone to function for a longer period of time.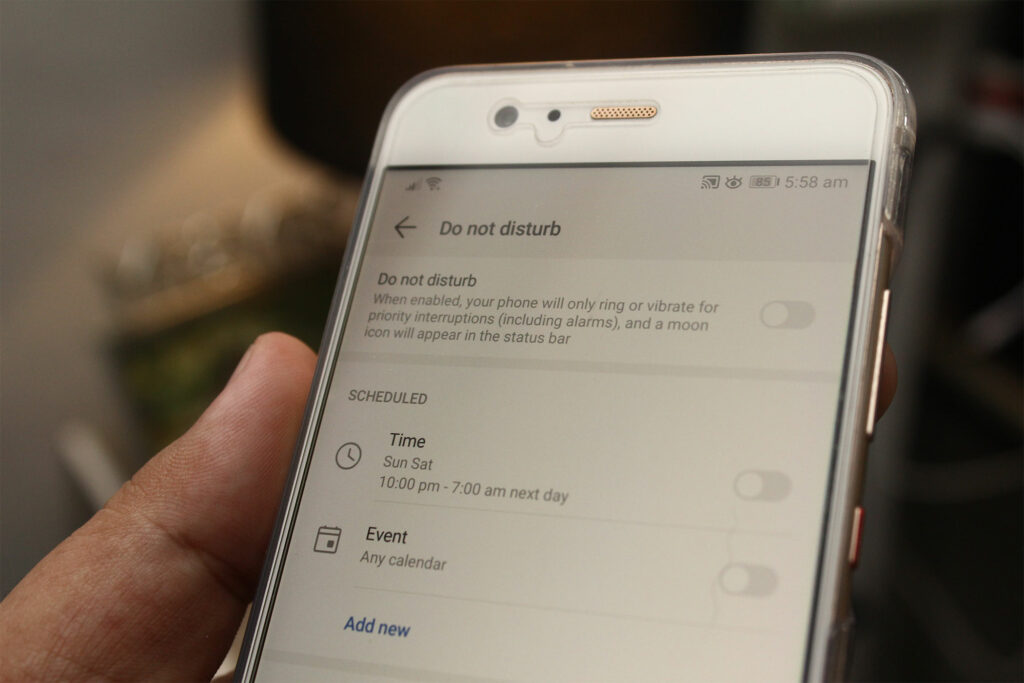 How do I fix my Wi-Fi Connection Always Turning Off on Phone?
Luckily, there are easy and simple ways to fix your Wi-Fi turning off automatically.
Transfer to another area in your house – most of the time, a Wi-Fi connection gets disconnected when you are in unreachable areas. These areas are known as 'dead spots'. The best thing to do is to transfer to another area or near the router to get a good signal. You can also install a Wi-Fi extender to cover 'dead spots' inside your home.
Check the internet router – In your modem, there are lights that suggest that it is working well. They also indicate if there are problems with the internet connection. If the modem flashes red, then the Internet connection is out. But if it is flashing green, usually, it means that the connection is good.
Check your other devices – Since you are connected to a wireless connection, you can connect more than a single device. That being said, check the other device if they have the same problem.
Check the line – The connection of your modem to the wall socket may also interfere with the Internet connection. If there are twists or knots, try to fix them to improve your connectivity.
Check the wall socket – Is it properly plugged? Check the wall socket that connects to the modem for some loose ends. You can also try to unplug it and plug it in again just to refresh your modem.
Check with your Internet provider – if you keep on having internet issues and your Wi-Fi keeps on disconnecting on its own, it's time to check your internet provider. They may visit your home and personally check your modem or your line for any problems.