South Africa's economy is known as the most industrialized, technologically advanced, and the third-largest economy in the country. They are also very well dedicated to supporting their citizens as they aim to 'create a better life for the poor, vulnerable and excluded people in society.' There are certain government departments in South Africa that mainly focus on 'reducing poverty, promoting social integration, and creating conditions for sustainable livelihoods.
South African Social Security Agency, better known as Sassa, is a government agency in South Africa that was first created in 2005. The agency aims to distribute social grants through the mandate of the Department of Social Development. The DSD can oversee SASSA but it doesn't have operational control over the agency. The main activity of SASSA involves the administration as well as payment of all social grants and other activities like verification and approval of applications, processing of applications, fraud prevention, and detection, and the payment of grants to all beneficiaries.
The different types of social grants include;
Foster child grant
Child support grant
Social relief of distress
Older person's grant
Grant-in-aid
Disability grant
Care dependency grant
War veteran's grant
In the previous years, 9 provincial governments became responsible for the overall administration of social grants. However, this move has created rather serious delivery challenges that resulted in delayed payment approval and payments. Frauds and corruption were also detected as well as inhumane pay points of facilities and unbelievably high costs for delivering social grants.
What Is A Sassa Balance?
A Sassa Balance is the amount that you will receive from the government. There are numerous ways to check this balance including through mobile phones. Gone were the days when technology wasn't as exceptional as it is now. It is even hard to communicate with your loved ones. But nowadays, even the checking of Sassa balance can be done through mobile phones and you can even get the results quickly.
There are few requirements to qualify for this government's financial grant.
You have to be a South African citizen, a permanent resident, or a refugee at most.
The parent and the child must be South African residents.
The child should be a minor, aged 18 years old and below.
Submission of medical report or assessment to prove that you are permanently or severely injured.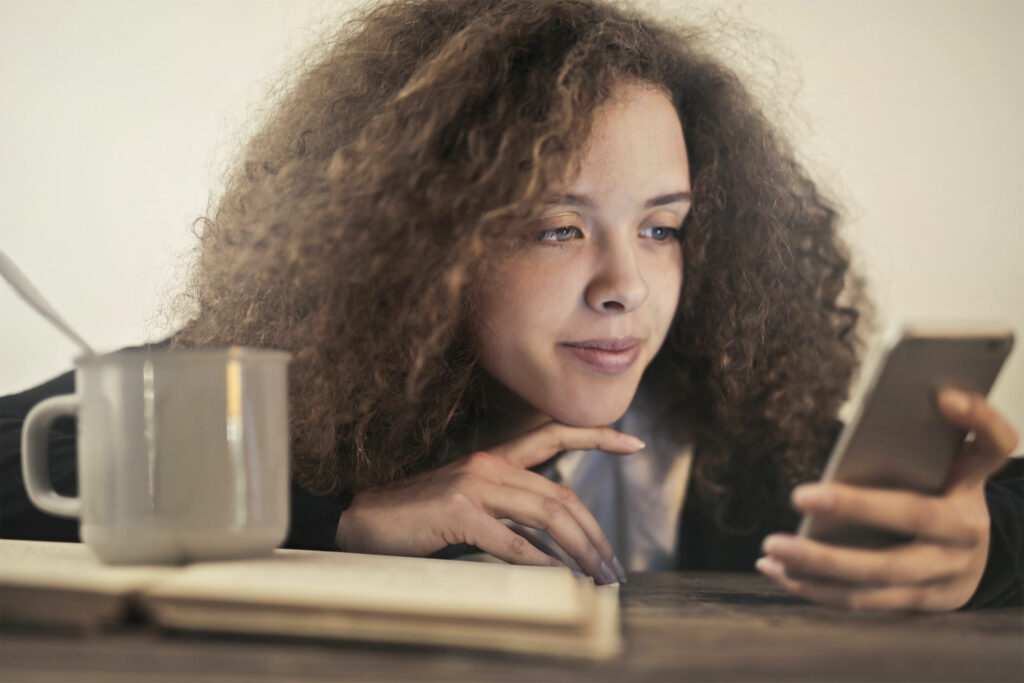 What Is The SMS Number To Check Sassa Balance?
Checking your Sassa balance through your phone is quite simple. You just need to follow a few steps to know the amount that you currently have. Dial *120*3210# on your phone and a prompt will appear. Make sure to mark the necessary details and follow the instructions very carefully. This will ensure that your query will be answered.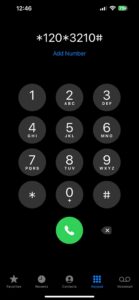 In case the USSD code above doesn't work, you can try this alternative. Dial *120*69277# from your phone and follow the steps provided. After a successful transaction, you will get an SMS notification.
How To Check Sassa Balance through WhatsApp?
Other than dialing the USSD code, you can also check your Sassa Balance through WhatsApp. All you need to do is to follow these simple steps.
Step 1: Type the word 'Sassa' in your WhatsApp and send it to 082 046 8553.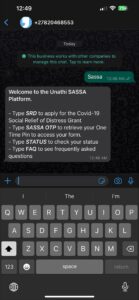 Step 2: You will receive a welcome message to confirm that they received your message. Reply to that message with 'Status'.
Step 3: Type 'Yes' if you can provide a reference number.
Step 4: Type in the mobile number that you have used to apply for the grant.
Step 5: Type in your reference number and press 'send'.
There are also applicants who are denied from receiving SASSA grants. One of the main reasons is their employment. One needs to be unemployed to be able to qualify for the said grant. If your application is denied, you will receive a message like 'Registered at SARS for PAYE' or 'Receiving a source of income.' Before applying, you need to ensure that you can meet all the requirements stated on the SASSA website. However, if your application is once again denied even after meeting all the requirements, you may request reconsideration through their official website. You will find the 'application for reconsideration' tab from there.